Did you know 62 percent of eligible women are missing their annual mammogram due to fears of pain, radiation, intimidating clinical settings, and the lack of time and resources? It's true.
We also know that the pandemic has people putting off early detection screenings, like mammograms. In fact, annual screenings went down 80 percent during the pandemic.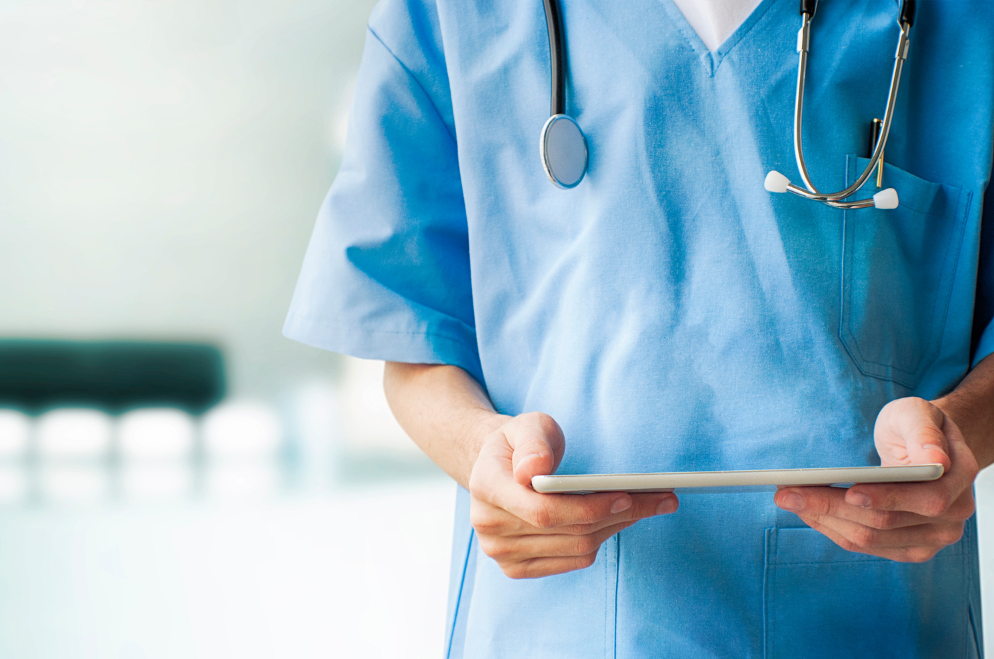 Unfortunately, undetected breast cancer doesn't just disappear. It intensifies and spreads. Undetected breast cancer is more costly and deadly.
Employers who care can do something with new breast cancer early detection technology!
Early detection screenings help everyone. They:
Lower healthcare costs
Keep employees healthy
Save lives
How Does Breast Cancer Early Detection Technology Work?
Our technology partner provides a breast examination that will change how women view early detection screenings. Our technology is portable, allowing employers to bring the examination to their employees who need it most in a private setting at their workplace. This is especially essential for employers who care about closing the gap for underserved populations who have lower screening rates.
The examination is accurate, quick, and painless without involving radiation or waiting for results.
Not only is this breast exam less expensive than any other detection method, detecting breast cancer at early stages reduces suffering, cancer treatment costs, and even death.
Stage 1 cancer has a 98 percent 5-year survival rate, and treatment costs about $17,000. Stage 4 cancer only has a 22 percent 5-year survival rate, and treatment costs about $350,000. Early detection makes a vastly big difference for the lives of your employees.
Employee Benefits Offerings That Save Lives
Want to make a difference in your employees' lives? Our breast cancer early detection technology eliminates the obstacles women face getting their annual mammogram, while reducing your overall costs.
We know it sounds too good to be true! That's why we'll make the implementation smooth by:
Providing a fully customized marketing communication suite
Providing online registration with unique scheduling of the 15 – 30-minute exams
Monitoring participant survey results for a good employee experience
Using available billing options including modifier 33 (preventive care)
Coordinating onsite logistics
Do you have questions and want to learn more about breast cancer early detection technology? We are here to help!
Not quite ready to take the plunge? That's OK! Learn more about the latest in our employee benefit and wellbeing offerings on our blog!