With 73 percent of employees having caregiving responsibilities (think parenting or caring for an older generation), the majority of your workforce is struggling to balance work with caregiving. Forcing your people to choose between work and family impacts productivity, retention, and employee wellbeing.
But, it doesn't have to be this way.
Provide Peace of Mind with Caregiving Support
Caregiver support allows your employees to give their all to work and home. They have the peace of mind to be present at work and are less of a risk of leaving your company and the workforce completely.
We know your people are your biggest asset, which is why offering caregiving support just makes sense. It results in higher employee retention and satisfaction — two factors that matter now more than ever before.
Our caregiving support provides full-service concierge benefits that pair your employees with full-time care professionals from diverse backgrounds to help with any caregiving challenge that may arise. We use an easy-to-use, HIPAA-compliant portal where you can communicate with the support team, store documents, and even invite loved ones.
Our Care Coaching team will tackle any care challenge that arises saving your employees time and stress. No one should ever have to go through caregiving of a loved one alone.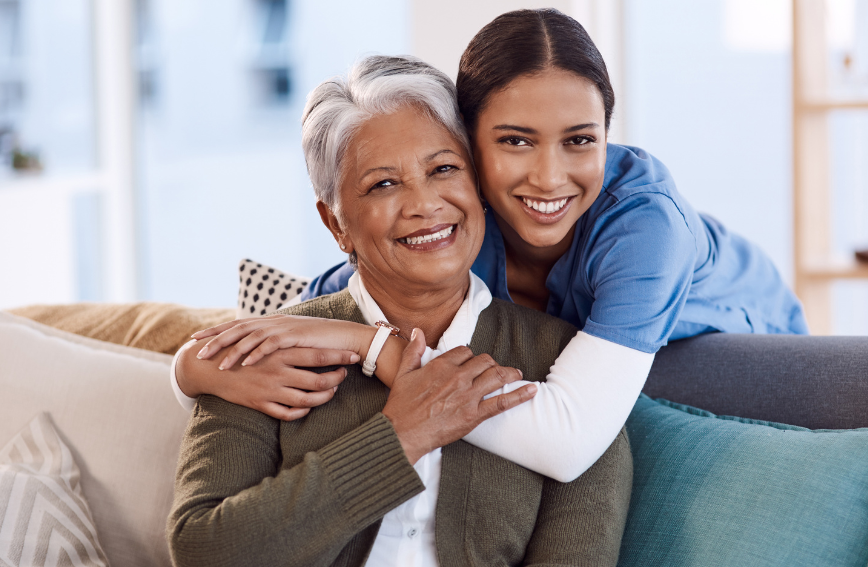 Reach Out and We'll Take it from There!
Let us shoulder the burden of caregiving to improve your business outcomes without sacrificing your employees. Our caregiving support is a dynamic recruiting and retention tool that will keep your employees doing what they do best. Don't let your employees fall behind. Let's talk today!
Check out the latest in employee wellbeing on our blog!